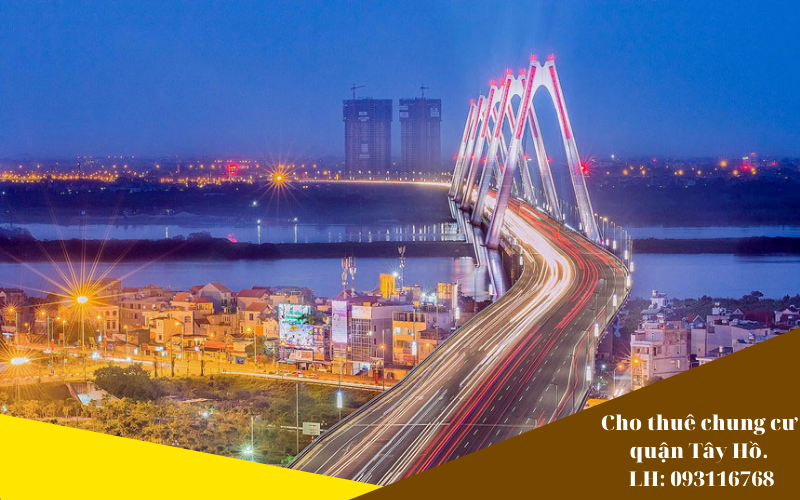 Tay Ho( West Lake) is an urban district of Ha Noi, which wraps around the West Lake, one of the largest natural lake of Vietnam. Tay Ho is a high-end residental area, housing the largest population of expetriates living and working in Ha Noi. There are many apartments for rent in this area for the needs and D'El Dorado is the typical project there.
Tay Ho district has the biggest lake in Ha Noi, which attract many foreigner to discover. The district was, and is, still considered to be a center of entertainment, tourism, and natural conservation of Hanoi. Therefore, Apartments for rent in Tay Ho district is a big deal for tourists here. With the beautiful sight of West Lake , Tay Ho is such a golden center district of Ha Noi - the capital of Vietnam.
Nha Xin Chao Agency is an ideal solution for everyone who want to rent an apartment in Ha Noi area especially in Tay Ho district. D'El Dorado give tenants many options to choose from basic to fully furnished studio for rent, 1-2-3 bedrooms apartments for lease in Tay Ho district. Moreover, the price for every apartment in D'El Dorado is cheap and suitable for luxury apartment for rent. If you are looking for serviced apartments in Tay Ho district, it is so easy to contact Nha Xin Chao Agency for updated information.
Free for tenants to check apartments.
Contact us immediately for help: 0931226768